We're back!  Here are our updated operating hours!
Monday: 4 pm – midnight
Tuesday: closed
Wednesday – Thursday: 4 pm – midnight
Friday: 4 pm – 2 am
Saturday: noon – 2 am
Sunday: noon – midnight
We are currently requiring proof of vaccination or a negative COVID test as of 24 hours for all ticketed events/live shows.  Thank you for your patience and understanding.

The Happy Dog is a neighborhood corner bar in the best sense of the term.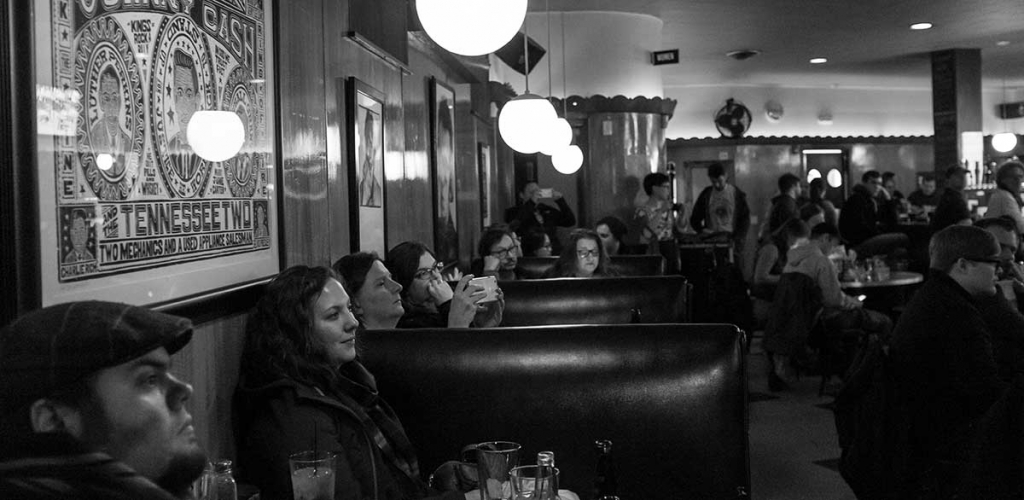 We've got hot dogs and beer, and lots of live music, from rock and country to punk and polka. The bartenders are friendly and the bar itself is open and inviting – a racetrack oval wood bar, with plenty of old chrome barstools. It's not retro because it's pretty much unchanged from the time the Socotch family built the place back in the late 40's.
Happy Dog Cleveland
5801 Detroit Ave
Cleveland, OH 44102
216-651-9474
Hours:
Monday: 4 pm – midnight
Tuesday: closed
Wednesday – Thursday: 4 pm – midnight
Friday: 4 pm – 2 am
Saturday: noon – 2 am
Sunday: noon – midnight