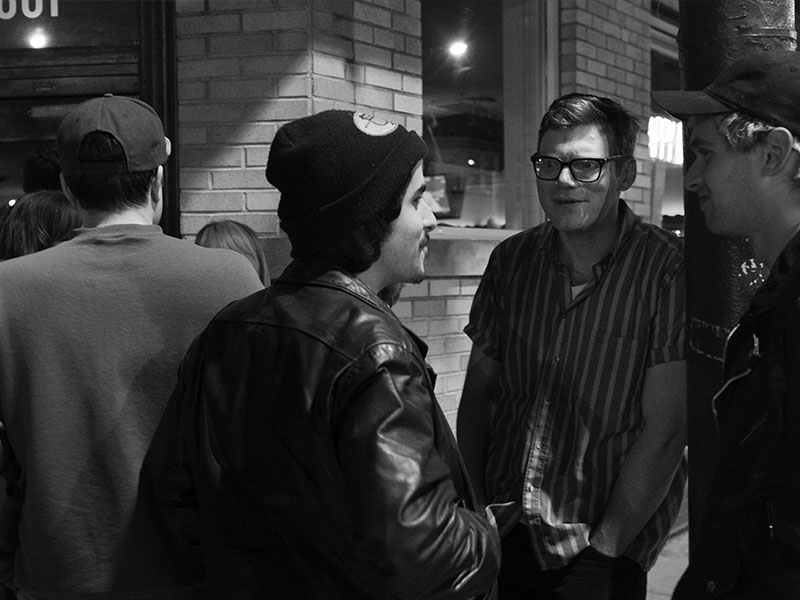 Happy Dog Cleveland
5801 Detroit Ave
Cleveland, OH 44102
216-651-9474
Hours:
Monday-Thursday: 4 pm – midnight
Friday: 4 pm – 2 am
Saturday: noon – 2 am
Sunday: noon – midnight
Parties
The Underdog
If you would like to host a party at The Happy Dog we have the Underdog bar. This space holds about 50 people, and can be completely private with your own bartender. There's a fully equipped sound system available + projector & screen, and pinball machines. We've held many corporate events, public meetings, rehearsal dinners, & birthday parties. The space is based on availability and fees may differ based on the day & time. All reservations are done through our email Happydogparties@gmail.com, please inquire about how we can help you host a great event.
Catering: we'd be happy to provide delicious hot dogs, tater tots, toppings, & sauces for your next event. Please email happydogparties@gmail.com.
Complete the form below for additional information.
Offsite Catering
If you want to host your own shin-dig and think that hot dogs and tater tots would be the perfect fit for your event we offer catering available for pick up. See our menu below for options and pricing. Email Happydogparties@gmail.com for all of your hot dog catering needs.